AltAccountant - Focused Practice Workshop
Learn by Doing... a Workshop on Positioning, Pricing, and Innovation by Hector Garcia and Michael Ly
Watch Promo
Join our next 4-week AltAccountant Focused Practice Workshop.
Starts Nov. 18th, 2019 and ends December 20th, 2019
Workshop Price: $3,250 per person (First 10 attendees will get a $750 discount). Limited to 20 people in total
You will learn the following four strategic skills to have a focused practice in 2020:
Developing a Unique Position Statement: clearly communicate to your target client what your speciality is and why you are perfectly positioned to create value for them
Price on Purpose: learn how to have a value conversation and use pricing as tool to get the clients that want to pay more to get more when offering value-based options
Create a Productized Service: develop a "product" version of your service with a clear and specific job to be done; use it to get clients "in the door" quickly to convert them to recurring/subscription service
Prepare for the Subscription Business Model: create strategies around converting new customers from productized service into recurring revenue by offering a companion subscription to continue to support
Coaches/Facilitators:
FREQUENTLY ASKED QUESTIONS
How does the workshop work?
A: We will meet 3 times a week using Zoom to have a webinar-style meeting (Monday, Wednesday, and Friday for 4 weeks)

How long does it take?
A: Each meeting will be about an hour long, in-between meetings there are about 2-3 additional hours of homework required. A total of 8-14 hours of time commitment per week


What will be covered in each session?
A: Each week, we will have one session called "Learning Session" where we will facilitate the framework and the exercise; one session called "Brainstorming Session" where the attendees will give feedback and ideas to each other towards their own project; and an "Execution Session" where each attendee will present their final project and get feedback from the coaches


Will I get one-on-one coaching?
A: No, but you will get direct feedback from the coaches/facilitators during the execution session


How many total attendees?
A: The sessions will be broken into groups of five, so all attendees can actively participate on the interactive session. The Nov/Dec 2019 cohort will be limited to 20 attendees (or 4 groups) in total.
Next Cohort will be on Late April / Early May 2020
Your Instructor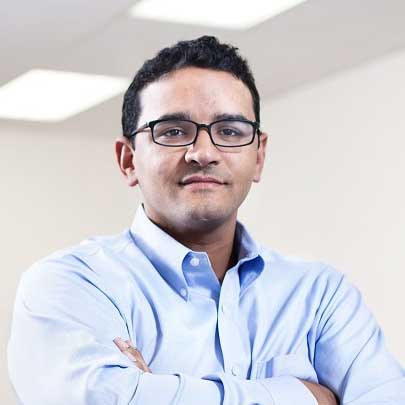 Hector Garcia, CPA.CITP, CGMA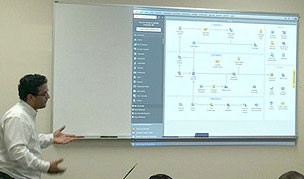 Certified Advanced QuickBooks ProAdvisor
Member of Intuit Trainer/Writer Network
Co-Host of QB Power Hour - Webinar series of QuickBooks power users
Creator of 300+ videos in YouTube about QuickBooks, Accounting, Taxation, Small Business Success, and/or Excel (with over 2mm combined views)
Frequently Asked Questions
What if I am unhappy with the workshop?
After the first week ending in 11/22/2019, if you are not satisfied with the workshop, just let us know and we will give you your money back (less a 10% admin fee) and unenroll you from the program.