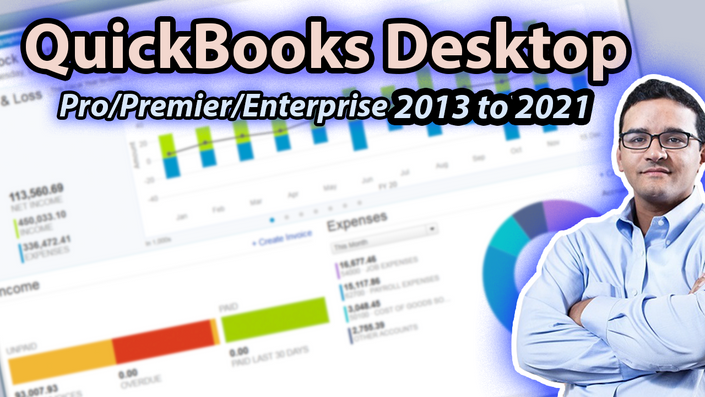 Learn QuickBooks Desktop 2013-2021 in 3 days + Certified User Certification Prep
Self-paced courses based on 2-day live course with Preparation for QuickBooks Certified User Exam. For QuickBooks Pro, Premier, and Enterprise 2013-2021
Watch Promo
NOTE: THIS IS A QUICKBOOKS DESKTOP COURSE. NOT QUICKBOOKS ONLINE
Works for any Version of QuickBooks Desktop Pro/Premier/Accountant/Enterprise years 2013 to 2019
TABLE OF CONTENTS:
Day 1 (QuickBooks Missing Manual chapters) - Total 5 Hours

1. Getting Started (Chapters 1 and 2)
Setting up a New QuickBooks File
Creating a New Company File with Step-by-Step Guide
Understanding the Home Page, Menu, and Icon Bars
Getting Around in QuickBooks
2. Working with the Chart of Accounts (Chapter 3)
Creating new accounts
Working with Subaccounts
Editing and Merging Accounts
Deleting and Inactivating Accounts
Accounting Basics and working with the chart of accounts
3. Setting Up New Customers and Vendors (Chapter 4)
Create a New Customer
Create a New Job
Editing Customer:Job detailed information
Create a New Vendor
Deleting/Inactivating Customers and Vendors
4. Setting Up Items (Chapter 5)
Understanding the Difference between Accounts and Items
Working with different Item types
Inventory Vs. Non-Inventory Parts
Creating Items and Sub Items
Editing, Deleting and Inactivating Items
5. Customer Transactions: Estimates, Invoices, and Customer Payments (Chapter 10 & 13)
Create an Estimate for a Customer:Job
Create an Invoice from an Estimate
Create an Invoice from scratch
Receiving a Full payment from an Invoice
Depositing customer payments in the bank
6. Vendor Transactions: Purchase Orders, Bills, and Pay Bills (Chapter 9)
Create a Purchase Order
Receive a Purchase Order into a Bill
Create a Vendor Bill from Scratch
Paying Bills
7. Working with the Banks (Chapter 15)
Working with the check Register
Entering Income and Expense information in the register
Using Write Checks vs. Bills/Pay Bills Feature
Introduction to Bank Reconciliation
8. Introduction to Financial Reports (chapter 17)
Profit & Loss
Balance Sheet
Day 2 - Become a QuickBooks Certified User Total 4.5 Hours
1. How to Pass a QuickBooks Test?
2. QuickBooks Setup
3. QuickBooks Utilities and General Product Knowledge
4. List Management
5. Items
6. Sales
7. Purchases
8. Payroll
9. Reports
10. Basic Accounting
11.Customization/Saving time Shortcuts
Day 3 - QuickBooks Enterprise (Advanced Features) - 12 hours
Your Instructor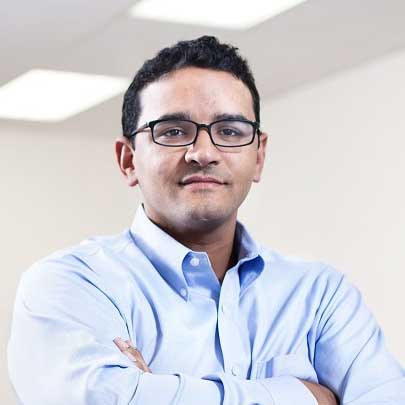 Hector Garcia, CPA.CITP, CGMA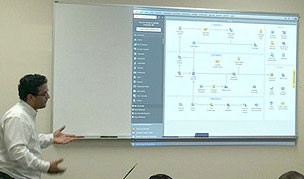 Certified Advanced QuickBooks ProAdvisor
Member of Intuit Trainer/Writer Network
Co-Host of QB Power Hour - Webinar series of QuickBooks power users
Creator of 500+ videos in YouTube about QuickBooks, Accounting, Taxation, and/or Excel
Frequently Asked Questions
How long do I have access to the course?
You can purchase the course with unlimited, access to this course within one year of purchase - across any and all devices you own. If you need to renew after one-year, contact us and we will make a special arrangement.
When does the course start and finish?
The course starts immediately after sign-up. It is a completely self-paced online course - you decide when you start and when you finish. Each Lesson is 20-30 minutes
What if I am unhappy with the course?
We would never want you to be unhappy! If you are unsatisfied with your purchase, contact us at 1-800-819-6307 or email:
[email protected]
within the first 14 days and we will give you a full refund, no questions asked.
I use QuickBooks Online, is this course useful for me?
No, this is based on QuickBooks DESKTOP (the version of QuickBooks you install into Windows PC's, not the cloud/online version) Some concepts are similar, but you should look for a QuickBooks Online course specifically.
I am a QuickBooks Certified ProAdvisor, Should I take this course?
This course is identified as a basic to intermediate course. There are some minor advanced features highlighted on the lessons; but we do not recommend this course for highly experienced or advanced users.
I am a CPA. Does this course give CPE credits?
Not at the moment.
Will I have any direct communication with a live trainer?
No, but Hector Garcia (course creator) monitors the comments section, so you may ask any questions you would like and reply within few days maximum. If you really need a one-on-one session with a QuickBooks Trainer, you may call 1-800-819-6307 and schedule a private consultation for an additional fee.
Is this course professional recorded in a studio?
No, this course is recorded by Hector Garcia, CPA from his home office.
Do I get a certificate after completing this course?
You must take a proctored exam at a Certiport (www.certiport.com) testing center to receive a QuickBooks Certified User certificate. This course provide the necessary learning materials needed, but does not provide a certificate.